Map Siena, Italy
Many useful Maps of Siena
Map of Siena, Italy can be useful when visiting this medieval town in Tuscany.
Since the best way of moving around in Siena is walking, having a pocket map of Siena will help you a lot discover hidden sightseeing, finding parking and making your way through the original old looking Siena Italy streets.
Siena with its culture, wine traditions, famous college and medieval customs and festivals is a must-see when traveling to Tuscany, in my opinion.
Hereby I've collected for you some very good Siena maps to view, print or buy to take with you.
Check them out!
Free Google Map Siena, Italy Online


View in a larger map
YELLOW: Restaurants
RED: The School
BLUE: Attractions
Just click on a HotSpot to see what it is.
Printable Italy Siena Street Map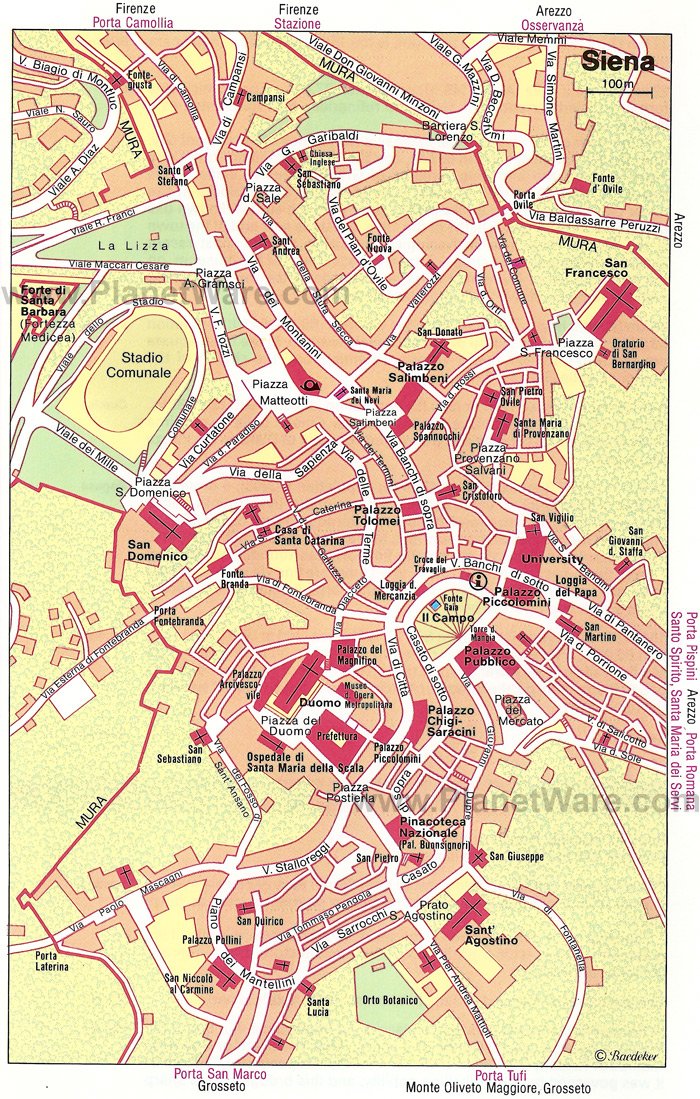 Map copyright PlanetWare.com
Other Great Maps of Siena, Italy to Take with You
Michelin Siena Street map
Chianti Map
Public Transport Map Siena
Recommended hotels in Siena
Enjoy our website? Give us your "Like"!

Loading